Surrounding Towns
Starting in the far east, there's magical Mallacoota - on a lake, by the ocean, surrounded by national park. It's fabulous for fishing, boating, bushwalking and lots more.

Coull's Inlet: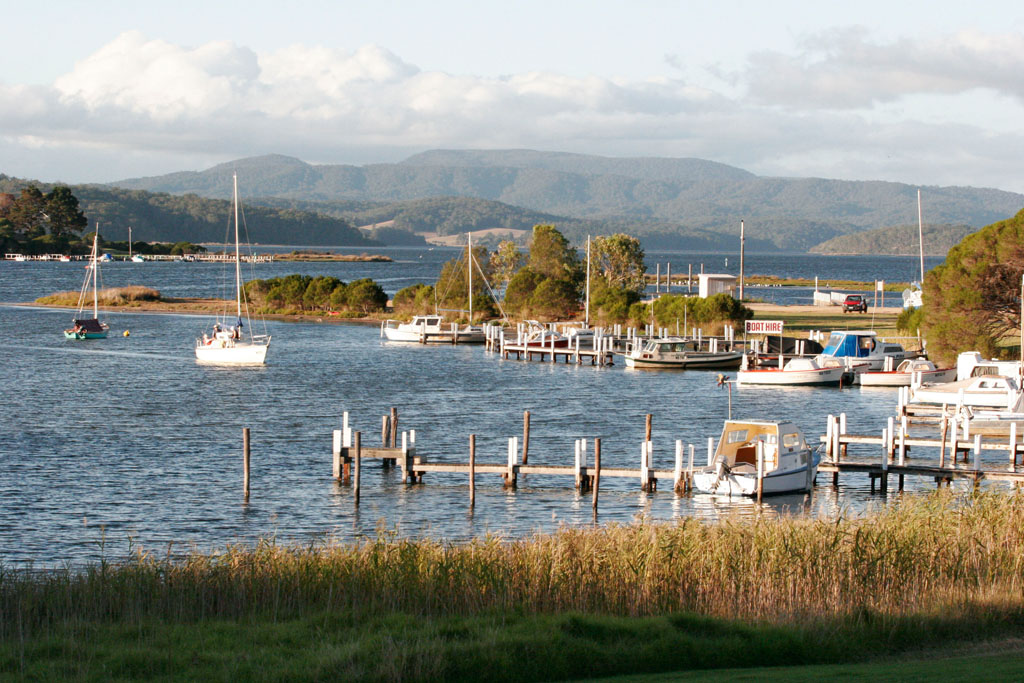 Then there are the small towns of Cann River, Bemm River, Marlo, Orbost and Nowa Nowa. Near Marlo is an excellent surf beach, known as MOTS beach (mouth of the Snowy!).
In the north, there's Buchan, Swifts Creek, Ensay and Omeo - all offering a completely different experience to the coastal towns with walks and caving a feature.
Bairnsdale is the region's commercial centre, and close by Bruthen and the Bullant Brewery is certainly worth a visit also known for the Bruthen Blues Festival. From Bruthen, you can follow the Great Alpine Road to Omeo and Mt Hotham to get an alpine fix.
Back to the waters edge and Metung is a quaint village with boutiques, cafes, restaurants and the famous Metung Pub which is a must! Flanked by water with Lake King on one side and Bancroft Bay on the other. Sailing, water sports, walks and fishing are all popular pastimes here.
Lakes Entrance gateway to the 90 Mile Beach and home to one of the largest fishing fleets in the Southern Hemisphere is ideal for purchasing fresh seafood direct from the trawlers.
Paynesville is another town worth a visit with a short ferry ride across to Raymond Island popular for spotting koalas. There are Rivers, Lakes, Beaches, National Parks the natural wonders abound in Gippsland Lakes and Surrounds where everything is at your fingertips and the climate is much milder than Melbourne!