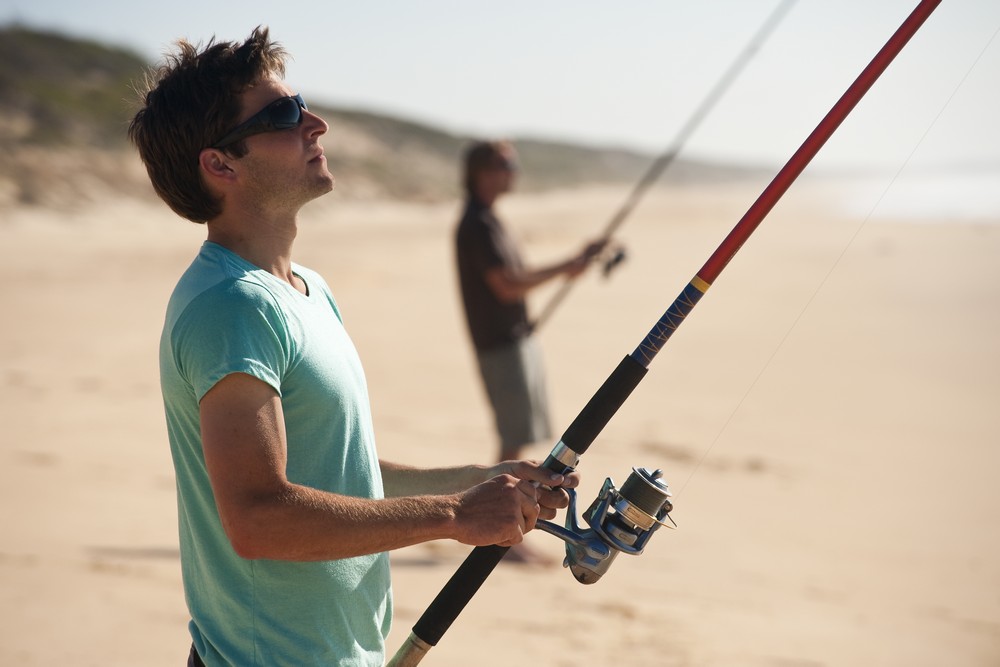 Fishing on the Gippsland Lakes
It's not just that there are fish to be caught, it's also the variety of fishing that makes this region so appealing. There's fishing in the rivers - trout in the high country and bream as the rivers curl toward the ocean; there's fishing throughout the Gippsland Lakes and at Lake Tyers (where in season, the prawns run, too), and ocean fishing along the full length of the Ninety Mile Beach and beyond.
To help you land that catch, there are experts who will take you on fishing trips - in the Lakes or off shore. And there are lots of bait and tackle shops, manned by people with a wealth of experience to share with you.
Why not hire a day boat and spend a lazy day fishing on the Gippsland Lakes? You can hire a boat in Metung and Lakes Entrance.

Shore Fishing:
Try your luck surf fishing on the seemingly endless 90 Mile beach at either Lakes Main Beach, Eastern Beach or one of the locations at Lake Tyers.
There are also many tranquil fishing spots along the local river's and lakes for anglers to drop a line. Commonly caught fish species may include: Bream, Whiting, Luderick, Flathead, Salmon just to name a few.
Lakes Entrance Fishing Charters:
Lake Tyers Charters 0428 565 003
Mako Fishing Charters 0412 699 394
Far Out Charters 0428 401 819
Bait Supplies and Tackle:
Riviera Bait Supplies 03 5155 2263