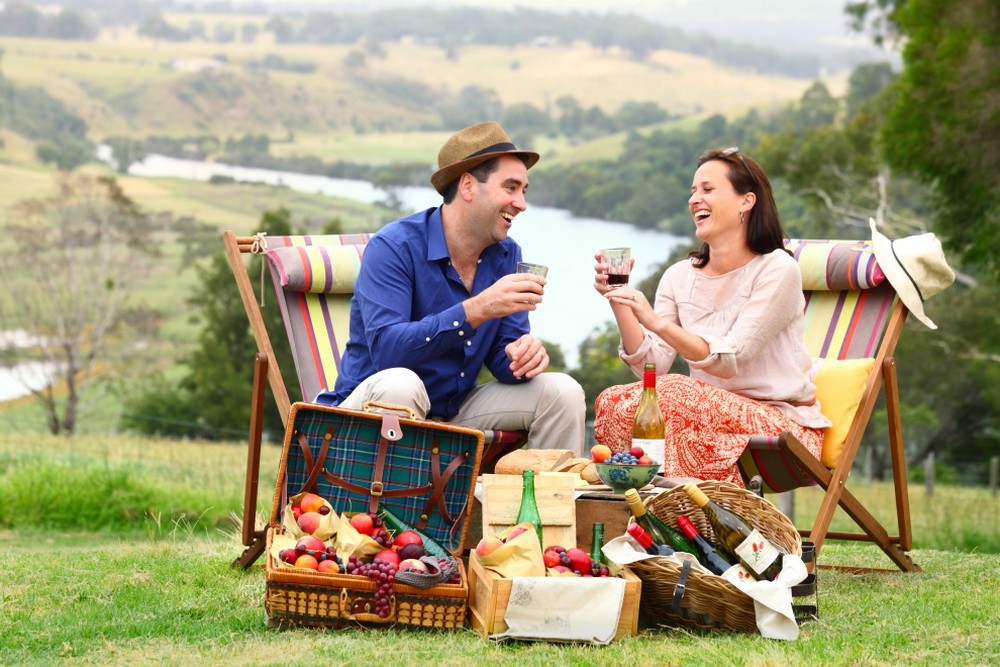 Local Food & Wine
A temperate climate and an abundance of good land has led to the establishment of vineyards throughout the region. And you can purchase local wines from Ensay, Sarsfield, Tambo Upper, Wyanga Park and Nicholson River.
The main focus of food is definitely on the catches from the sea and the lakes. But with a vast horticultural industry around Bairnsdale and Orbost, fresh produce is always available. There are also berry farms and fruit orchards where you can buy super fresh produce from the growers.
Cafes and restaurants dot the area - especially in Metung, Paynesville and Lakes Entrance. Local flathead tails are a seafood speciality.
Farmers' Markets - There are two farmers markets selling an abundance of local produce. They are well worth a visit.
Bairnsdale is the first Saturday of the month, and

Metung is the second Saturday of each month.
Food and Wine Festival - The Metung Food & Wine Festival is held annually on the Sunday of the Queen's Birthday long weekend (early June) from 11am until 4pm in an Event Marquee on the Metung Village Green. Showcasing the fabulous food and wine that Metung and surrounds has to offer, East Gippsland restaurants prepare.

The Seafarers Festival in Lakes Entrance is another annual event that showcases the local food and wine producers, with live entertainment and family fun it is an event worth marking on the calendar.
Local Produce:
The Fruitfarm Johnsonville 03 5156 4549
McConnell's Berry Farm 03 5157 5527
Blueberry Fields 03 5156 4495
Culinaire Cooking School 03 5156 4091
Local Wineries:
Nicholson River Winery 03 5156 8241
Wyanga Park Winery 03 5155 1508
Tambo Gippsland Lakes Wines03 5156 4921
Lightfoot & Sons 03 5156 9205
Local Brewers:
Red Bluff Brewers, Lake Entrance 0407 754 192
Bullant Brewery, Bruthen 03 5157 5307